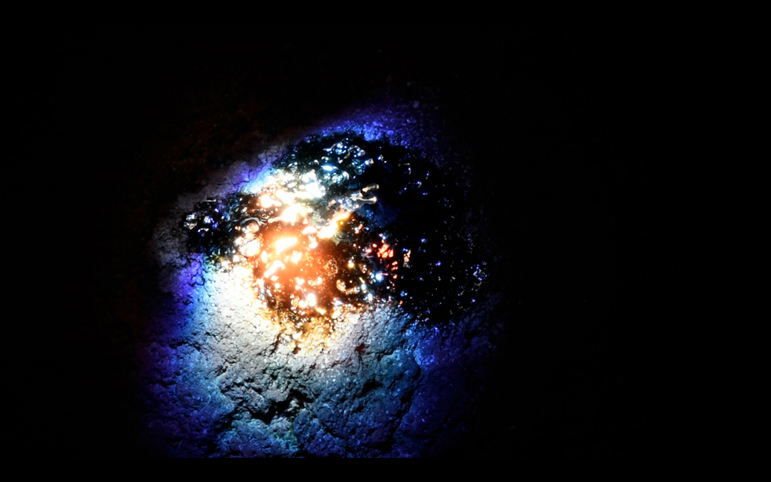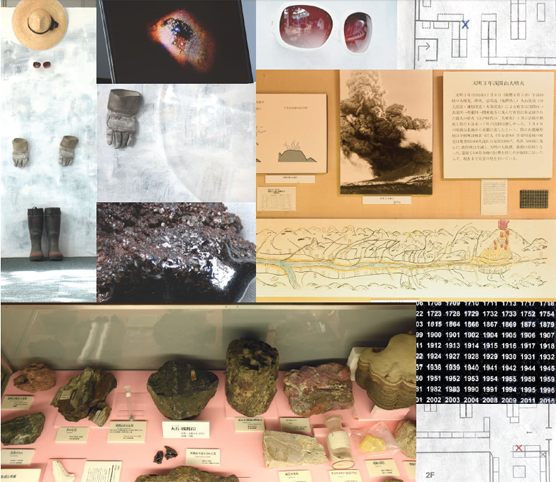 Melting Stone by Sunlight 2015 Volcanic Stone in Agatsuma river of Nakanojo, the Sunlight / Video Installation Project for Nakanojo Biennale 2015
At the Nakanojo Museum of Folk and History "Museé", we find clues to understanding the link between the volcanic eruption of Mt. Asama and the town of Nakanojo.
Documents in the museum tell stories which cannot be ignored. This work links the past and present of the town through the melting of Agatsuma stone with light.
太陽光で石を溶かす 2015 吾妻川にある火山石 太陽光 / ビデオインスタレーション
歴史と民俗の博物館「ミュゼ」には、浅間山の噴火と中之条町の関係を知る手がかりがある。資料には無視できない歴史が語られている。
本作は光で吾妻川の火山石を溶かすことによって、この町の過去と現在をつなげている。